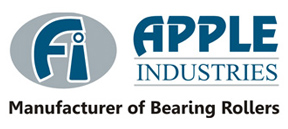 Manufacturing Process for Taper Roller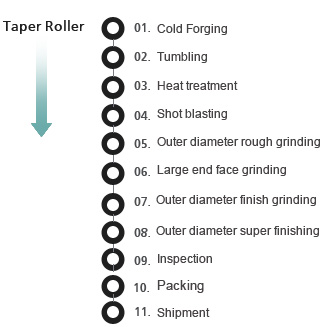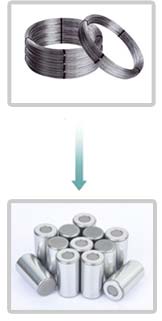 Cold Forging


Favorable crystal grain flow increases toughness.
Near net shape Rollers.

Tumbling


Removes sharp edges and surface scale.
Free from dust and sludge.

Heat treatment


Increases the strength and resistance to wear.
Removes the internal stresses.

Shot blasting


Provides a consistent and uniform surface.
Free from dust, sludge and heat-treatment scale.

Outer diameter rough grinding


Reaches close to final dimension and tolerance.
Becomes easy to achieve final tolerance.

Large end face grinding


Generates the perfect large end face radius and roughness.
Achieves the final tolerance.

Outer diameter finish grinding


Extremely high dimensional accuracy and shape accuracy.
Low waviness and surface roughness as well as excellent friction properties of the ground surface.

Outer diameter super finishing


Improves roughness, roundness and the load bearing capacity as well as reduces running noise.

Inspection


Visual and dimensionally checking to assure defect free Rollers.

Packing


Rollers are packed in pelletize carton boxes after rust preventive oiling.
Packing is also done as per customer requirement.

Shipment


Transportation as per customer requirement with proper care of goods.
Taper Roller Finish Drawing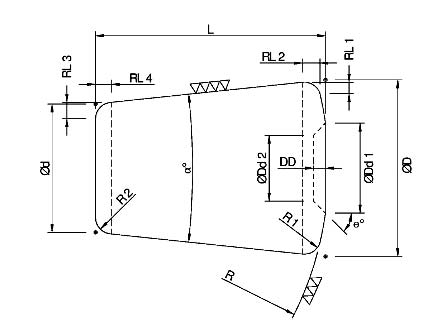 Inspection parameters of every process stage for taper roller
Process Description
Parameter Inspection
Raw Material
Chemical composition - Hardness
Metallurgical Structure - Diameter
Surface Quality - Decarburization
Non metallic inclusions
Cold Forging
Big OD - Middle OD - Small OD
Length - Taper on OD - Small end face Taper
Face runout - Radius runout - Dimple concentricity
Dimple depth - dimple diameter - corner radius
Corner radius distance - crack test - visual
Tumbling
Big OD - Middle OD - Small OD
Length - visual
Heat Treatment
Carbide network
Tempered hardness and structure
Decarburization - Visual
Shot Blasting
Cleanliness - Visual
Outer diameter rough grinding
Diameter - Ovality(2 point) - Roundness
Taper - visual
Large end face grinding
Length - Face runout - Face radius(R)
dimple depth - Dimple diameter - Face roughness
Surface quality - Visual
Outer Diameter finish grinding
Diameter - Taper - Ovality(2 point)
Roundness - Roughness - surface quality
visual
Outer diameter super finishing
Diameter - Taper - Roundness
Roughness - surface quality - visual
Inspection
Dimensionally and Visual
Packing
Quantity - Standard of Packing
Shipment
Proper shipment care
We are dealing only in Bearing Rollers